What Our Clients Are Saying
Debbie Smith
Our kitchen cabinets needed refacing, my husband insisted I have all new cabinets built. He knew the poor quality of construction on the existing cabinets and knew the difference custom cabinetry could make. So he contacted Fred Campbell of Campbell Cabinetry.
We had already received prior estimates from the major retailers and a company that would replace only the doors but when Fred explained what he could do and provided a professional drawing for us, I felt confident in his skills and was pleased with his estimate.
Next Fred invited me to see the cabinets in a home he was completing. He pointed to them and said "I will do the same quality of cabinets for you". And he did – soft close doors and drawers, beautifully finished shelves, a custom lazy susan, a frame around all of my appliances, a special window seat, taller and deeper cabinets to provide more space and a stunning color finish to complement the granite countertops.
I am so glad my husband suggested Fred for our cabinets. With the new cabinets the kitchen alone has increased the value of our home significantly. I highly recommend Fred for anyone who is looking for cabinet work.
Chris & Susan Harvey
We used Campbell Cabinetry for our complete kitchen renovation. We were very happy with the thoroughness and attention to detail Fred maintained throughout the project. The house is old and the walls very uneven, but Fred was able to work with the incongruities and make everything look superb. In the end, we had a beautiful new kitchen which is a pleasure to work in. We would be happy to recommend Campbell Cabinetry for all of your renovations, his skill and experience extend to any project you may have.
Kim Mattingly
In 2008 when  building our new home, we were blessed to have been put in contact with Campbell Cabinetry.  Fred's work shows integrity in design, color, workmanship, experience, and produces continuity of a finished product.    He had great ideas that met our expectations and was easy to work with even at times from a distance, sending wood and color samples by mail and emailed designs, always resulting in a timely manner.  Cabinets were designed not only for Kitchen and Bathrooms but TV wall units for Master and Media Rooms, Mudroom, Wine Room, and built a Custom Dining Table w/ Pedestals. We are very pleased with his work.   We highly recommend Campbell Cabinetry for all your project needs.
Andre Koleszar
In the sea of unscrupulous residential contracting in which we all share a story of agony in one shape or another, Fred Campbell and Campbell Cabinetry is and remains an island of honesty, loyalism, and dedication to the craft.  A true artisan of his time in a craft more and more influenced by mass production machinery and "make it fit" rational, Fred's consistent perfectionism, design, and truly custom work result in a finished result far superior to anything produced in a factory without his keen eye and attention to detail.  As impressive as his work is, Fred's loyalty to finish the job right, on time, and on budget make him a breath of fresh air in a world of change orders and "gotchas".  Is there a touch of cynicism in these remarks?  Sure…..but this only serves to further highlight the adoration for a craftsman that does it right the first time and has consistently gone the extra mile in time and effort to finish his work.  It is in a sense the antithesis of a change order – Mr. Campbell wants the entire job to go smoothly, beyond the parameters of his scope of services because he truly cares about the people he works with to ensure they are satisfied with the final product in all facets.  I can point to numerous times when his team went beyond their scope to ensure the job was right well before the cabinets were even installed – whether it be drywall repair, plumbing and electrical changes, framing support and the like.  We never received a change order from Fred nor apathy towards other trades work as it related to his job.  In fact, I've personally borrowed more tools from Fred for my personal use than I would lend my best friends!  Again, this should point towards a moral, trustworthy craftsman that  takes pride in his art but also deeply cares for his clients. 
Our Mission
Our commitment to superior quality and our ability to build sustaining relationships remains at the heart of our steady growth. We owe our success to excellent team work and a growing list of extremely satisfied customers.
Cabinet Refacing
A cost-effective and eco-friendly alternative to replacing your cabinets.
Kitchen Design
Where the art of cabinetry is still proudly celebrated.
Custom Furniture
If you can imagine it, we can build it.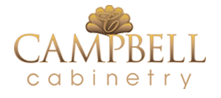 Campbell Cabinetry
1701-B McCoba Drive
Smyrna, Georgia 30080

678-614-7242
Opening Hours
Monday Open
Tuesday Open
Wednesday Open
Thursday Open
Friday Open
Saturday Open
Sunday Open